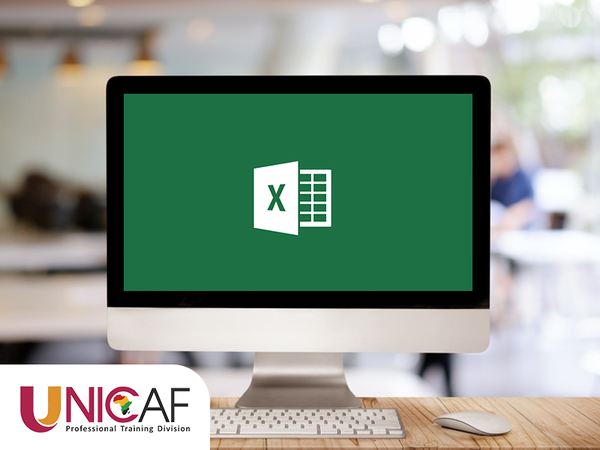 Remote job opportunities are a hot ticket in today's digital work environment, and specialists and masters of Excel are in high demand in the gig economy. If you need efficient spreadsheets for work, or simply want to create them, as useful tools in your daily life, this course is for you. You will learn how to create, edit and save a worksheet, how to create and edit charts, formulas, functions and many other advanced features. This course will give you a deep understanding of the advanced formulas and functions that transform Excel from a basic spreadsheet program into a dynamic and powerful analytics tool.
What will I learn?
Once you master this course you will be able to produce invoices and accounting statements, as well as set up pages, prepare outputs and also use complex formulas. You can even use spreadsheets to monitor your finances and keep track of your expenses. The organization of data and documents has never been so easy, or so efficient.
Curriculum:
WEEK 1: Spreadsheet definition
This week covers how to work with spreadsheets, how to open, save and create a new spreadsheet.
WEEK 2: Operations on worksheets, formulas and functions
This week covers how to activate, insert, delete, rename, copy and move worksheets, how to use formulas and functions, the difference between the relevant and absolute cell referencing in formulas and functions.
WEEK 3: Charts and autoshape
This week covers how to create and edit charts, how to insert a picture or an AutoShape to a spreadsheet and how to prepare outputs.
WEEK 4: Final Quiz
This section is dedicated to your Course Evaluation.
Career pathway
Accountants and auditors
Administrative assistants, office clerks, information staff
Business, management, and market analysts
Cost estimators
Educators, teaching assistants, and teachers
Financial analysts, investment bankers, and loan officers
Market research analysts and digital marketers
Project managers, project coordinators, and construction managers
Sales, marketing, training and administrative managers
What's include in the price pack?
Notes to study
Videos
Final Exam
Certificate
Product has no reviews yet.