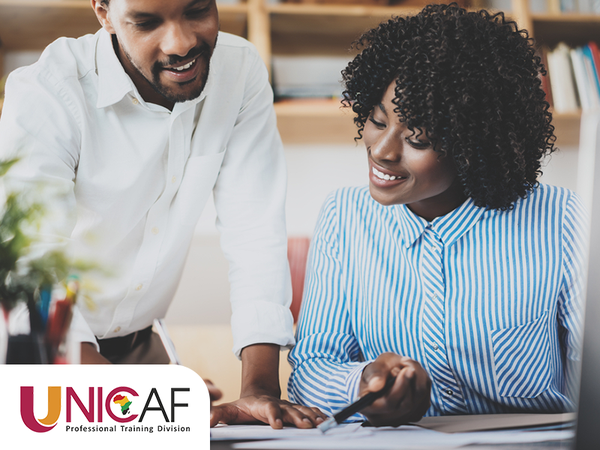 Communication is the A-Z in every business and organization. If you find yourself struggling to communicate by getting the proper words out, then this course is designed for you! How many times have you caught yourself trying to pass a message during an interview, a presentation, a meeting, a phone or video conference or even a decision-making process, ending up with a complete different message of the one you initially thought?
'Communication' is defined as 'the process of understanding and sharing meaning' while in, but not limited to, working environments. Having clear purpose of what it is intended to be communicated allows you to enhance the greatest learning. The art of communication within an organisation as well as between different organisations, including the potential pitfalls and the benefits of good communication practices, are the main focus area of the course.
What will I learn?
Effective communication in the workplace is examined, highlighting both internal and external/group communication. The course explores various communication models and provides an insight into communication audit, positive psychology in the workplace and effective decision making.
Curriculum:
WEEK 1: Introduction to Communication
This week covers the communication process, the categories of communication, the means of communication, the models of communication and the effective communication and collaboration.
WEEK 2: Effective Communication in the Workplace
This week covers the effective communication in a workplace analyzing the Sociolinguistic Dimensions of Effective Communication in the workplace, the Personal Differences, and Communication, the Personal skills for effective communication.
WEEK 3: Communication Audits in the Workplace
This week covers the Communication Audits in the Workplace, the potential of the communication audit methods.
WEEK 4: Communication and Ethics in the Workplace
This week covers the Communication and Ethics in the Workplace, the Unethical communication in the workplace, the Business Ethics and Communication, the Ethics in Interpersonal Communication and the Basic Ethical Principles for data collection.
WEEK 5: Final Quiz
This section is dedicated to your Course Evaluation.
Typical Industries for Professional Communication Management Skills
Suitable for all industries.
What's include in the price pack?
Notes to study
Videos
Final Exam
Certificate
Product has no reviews yet.